CRM Mitchell1
2022-07-16T21:59:59+00:00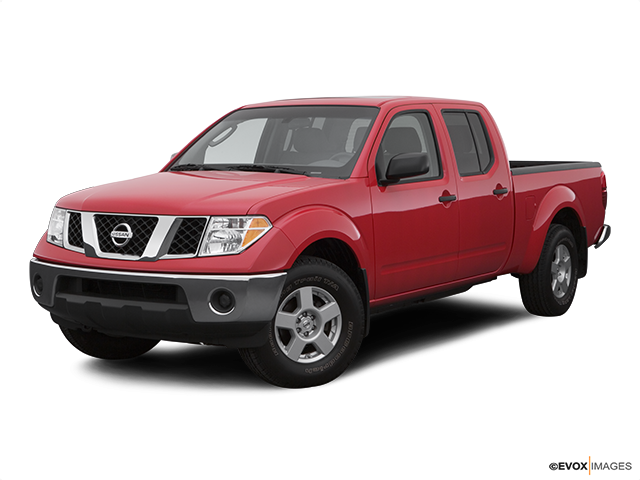 Services Performed
Notes for Road Test – Road tested vehicle ten miles, during road test brake pulsation was felt. Parking Brake Function – Does not function Brake Fluid Notes- Brake fluid tested at 300 ppm for copper and water contamination. Recommend flushing Front Brake Rotor Thickness – Drivers front rotor has excessive grooving Rear Disc / Drum Thickness – Both rear drums have deep lip, and measured beyond spec's. Parking Brake Inspection – Parking brake shoes are sitting at 2mm have excessive pitting and cracking and are way under adjusted and not making any contact with rear rotor. Recommend replacing shoes as life is low and condition not okay Front Brake Pads Measurements -: 6mm Front Brake Rotor Thickness -: 1.110 Front Rotor Runout -: 0. 004 Rear Brake Pad / Shoes Measurements -: 6mm Rear Disc / Drum Thickness -: 0. 712 Rear Disc Rotor Runout -: 0.005 Recommend replacing both front and rear pads and rotors due to excessive lateral run out and pads for good measure. Also recommend replacing rear parking shoes.
Scanned vehicle for codes, P0463 – fuel level sensor circuit signal high / open. Verified internal fuel level sensor fault, recommending replacing fuel level sensor.
General Inspection – Priority List – Priority one 1 recommended repairs 2 replace battery 3 change oil Priority two 1 fix exhaust 2 address rear differential venting issue Inspection Findings – Oil Life % – Oil change due Lights (Head, Brake, Turn) – Third brake light out license plate bulbs broken and damaged recommend replacing Engine Oil – Fluid level good. Fluid condition dark and dirty Brake Fluid – 300 ppm copper contamination recommend replacing Antifreeze/Coolant – I'm able to check with test strip as engine still to hit it levels are okay at this time Battery Condition – Battery tested bad recommend replacing Brakes (Pads/Shoes) – See brake inspection Shocks / Struts – Extremely rusted and appear to be aged recommend replacing Exhaust System – Crack in exhaust right after muffler. Hanger damaged in same area as well Differential fluid- Frt and/or rear – Fluid levels and conditions good in both. However build up of air pressure was released once re diff was opened recommend cleaning vent port and replacing vent tube to prevent further build up of debris and to allow differential to vent properly.
Customer concern of SEL. on. Scanned vehicle and found code p0463 fuel level sensor circuit high. Per recommendation removed and replaced fuel pump to fix fuel gauge issue and SEL road tested vehicle 10miles and confirmed fuel gauge working properly and that SEL did not come back on .
Replaced front brake pads and rotors, along with rear parking brake shoes, parking brake hardware, with rear brake rotor and pads, see added line for brake fluid services. Road tested to verify repairs. verified parking brake adjusted and holing as designed.
Check brake fluid for moisture and contamination. Inspect all hydraulic line and hoses. […]

2007 Nissan Frontier
CRM Mitchell1
2022-07-16T21:59:59+00:00
CRM Mitchell1
2021-06-20T22:02:35+00:00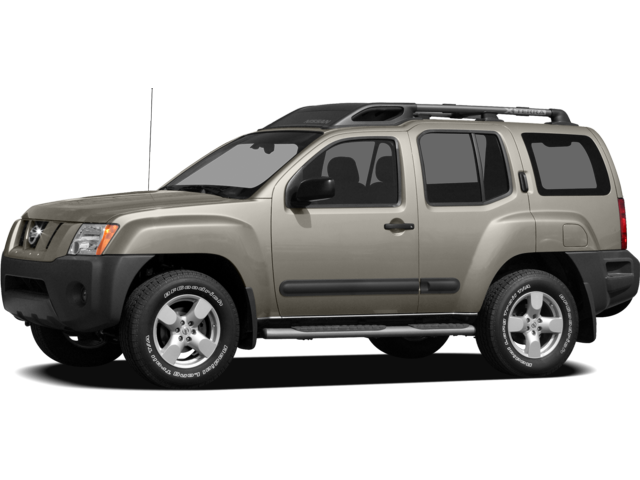 Services Performed
During vehicle inspection found: Priority One : 1 – replace front tires, 2 – replace front windshield. Priority Two : 1 – install new wiper blades, 2 – replace front struts and perform alignment, 3 – perform transfer case service. Priority Three : 1 – install new cabin air filter, 2 – replace missing passenger side front marker lamp bulb and driver side license plate light, 3 – brake fluid flush, 4 – cooling system flush, 5 – install new air filter, 6 – ignition tune up, 7 – manual transmission fluid service. Oil Change & Filter: oil change services recommended. Cabin air filter: cabin air filter is missing recommend installing new cabin air filter. see picture for details. Tire Rotation: recommend replacing front tires. Windshield / Glass: front windshield is cracked in driver's line of sight recommend replacing front windshield. Wiper Blades: recommend replacing wiper blades Lights (Head, Brake, Turn): driver side front marker lamp is out and rear driver side license plate lamp is inop. Brake Fluid: brake fluid flush is recommended. Antifreeze/Coolant: cooling system flush is recommended due to high alkalinity level. Air Filter: recommending replacing air filter at next service. Transmission fluid: recommend manual transmission fluid service Spark Plugs / Wires: ignition tune-up is recommended by time and mileage. Battery Condition: battery tested good at 566 cold cranking amps. Cables / Connections: positive battery cable is burnt at starter connection due to loose connection. Necessary to replace starter assembly and repair or replace positive battery cable. Shocks / Struts: found both front strut lower bushings are worn and may cause knocking or abnormal suspension type noises, recommending replacing front struts. Differential fluid- Frt and/or rear: balanced front differential fluid is extremely burnt and has an excessive amount of metallic material in fluid. Also found taller rear tires and smaller front tires, affecting gear ratio and causing front differential damage. Found rear differential fluid condition is good and level is within specs. Transfer case fluid: transfer case fluid condition is very dark and worn recommend performing transfer case fluid service. Tire pressure & condition: found rear tires are taller than front tires, if vehicle is driven in 4-wheel drive, drivetrain damage will occur.
Found transfer case harness contacting front driveshaft yoke, bare wires are exposed and shorting out. Recommend repairing harness. Also found tires are different sizes from front to rear, which can cause issues with 4wd system.
R&I starter cable assembly, replaced starter cable, with new positive terminal, installed new wire loom to protect harness, retested to verify repairs.
Partial removal of harness to access and repair damaged section including 3 O2 sensor circuits and 1 transfer case solenoid circuit (soldered and used heat shrink to protect from weather), retested to verify repairs, see MPI for pic's of repairs.
Performed front differential service, found fluid to be burnt and has excessive amount of metallic material. Found tire side front and rear do not […]

2007 Nissan Xterra
CRM Mitchell1
2021-06-20T22:02:35+00:00
CRM Mitchell1
2021-06-09T22:07:49+00:00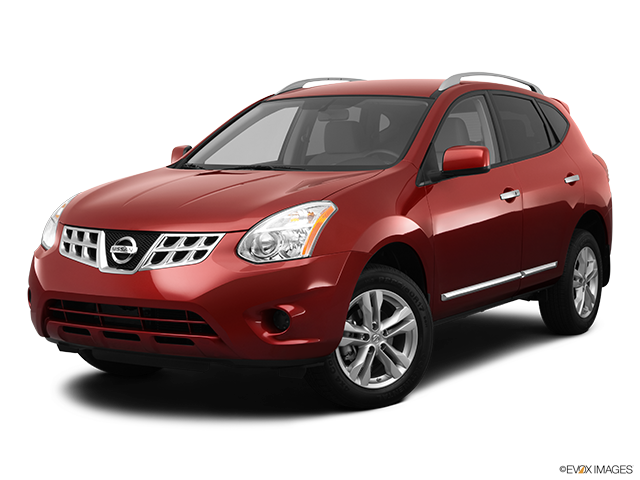 Services Performed
General Inspection – Priority List – Priority One: 1 – front control arm bushings / front sway bar links / alignment. 2 – oil change with drain plug. 3 – radiator / mount. 4 – tire shop. Priority two: 1 – serpentine belt. Inspection findings – SEL- Code list – antilock brake code c1145 for yaw rate sensor circuit fault. body control module and tire pressure monitoring code c1707 low pressure on left rear tire. will be attempting to reset sensor when performing alignment. and will be checking tire pressure during inspection. Oil Life % – according to oil change sticker and maintenance light vehicle is due for an oil change at 117500. Other – customer dropped off vehicle did mention inner wheel wall cover coming off. was able to properly fashion it down with clips that we had in stock. Engine Oil – engine oil is black and about a half court low. oil drain plug is leaking recommend oil change and replace oil drain plug. Antifreeze/Coolant – phone radiator mount to have a screw in it and zip tied down. will need to replace radiator and upper mount to fix properly. Power Steering Fluid – vehicle is equipped with electronic power steering. Belts: engine, accessory, serpentine, V-drive – belt does have signs of where recommended replace. Steering System – see alignment MPI. Tire pressure & condition – both front tires and driver side rear tire was set at 49 PSI did set them to 33. passenger side rear tire getting a inaccurate reading and unable to add any more air due to possible Fix-A-Flat restricting schrader valve. did fine a nail in tire. recommend to have a tire shop replace sensor and properly repair tire
Road test vehicle – found traction control light to be on ( yaw rate sensor codes, will have to reset after performing alignment), Right rear tire has a nail, recommending having repaired at tire shop, vehicle has an extreme amount of torque steer. Raised vehicle and inspect steering and suspension components, found worn control arm bushings, and front sway bar links, performed alignment check and found rear camber and toe are out of spec's, Possible seized hardware. Also found front tow and camber are out of spec's due to worn lower control arm bushings. Recommending replacing front lower control arms, front sway bar links and perform alignment. Excessive movement in the control arms is causing the uneven torque steering where vehicle feels like its drifting or pulling one way and then the other while accelerating or braking.
Megan S. gave our service a 5 star review on 6/8/2021
2012 Nissan Rogue
CRM Mitchell1
2021-06-09T22:07:49+00:00
CRM Mitchell1
2021-03-27T22:02:58+00:00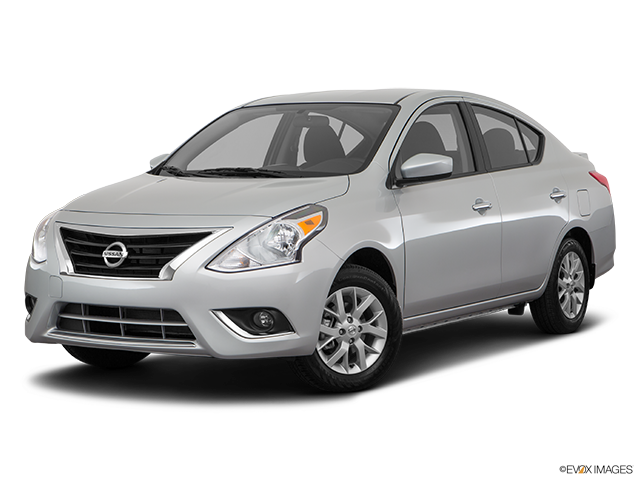 Services Performed
During vehicle inspection found: Priority One. 1 oil change. 2 serpentine belt. 3 windshield. 4 pressure test coolant system. 5 test for restriction in HVAC system. Priority Two. 1 air filter. 2 further diagnose airbag codes. SEL- Code list: airbag code b1023. body control module and tire pressure monitoring codes c1706, c1707, c1711. Recommend testing for airbag code, and have tire shop address tires codes. Oil Life %: cannot make out oil change sticker. Cabin air filter: filter has been removed from the vehicle. air flow is not adequate, suspect restricted heater core and/or evaporator. Windshield / Glass: glass has multiple cracks restricting vision recommend replacement. Engine Oil: level is okay, condition is black recommend performing epr oil change. Antifreeze/Coolant: condition is ok, level is low. recommend performing cooling system pressure test. Power Steering Fluid: vehicle is equipped with electronic power steering. Belts: serpentine belt has multiple cracks, recommend replacing Air Filter: dirty, recommend replacing Transmission fluid: extremely dark. will be performing flush at this time.
performed CVT transmission flush. Test drove vehicle.
Michelle M. gave our service a 5 star review on 3/26/2021
2017 Nissan Versa
CRM Mitchell1
2021-03-27T22:02:58+00:00
CRM Mitchell1
2020-09-29T22:02:46+00:00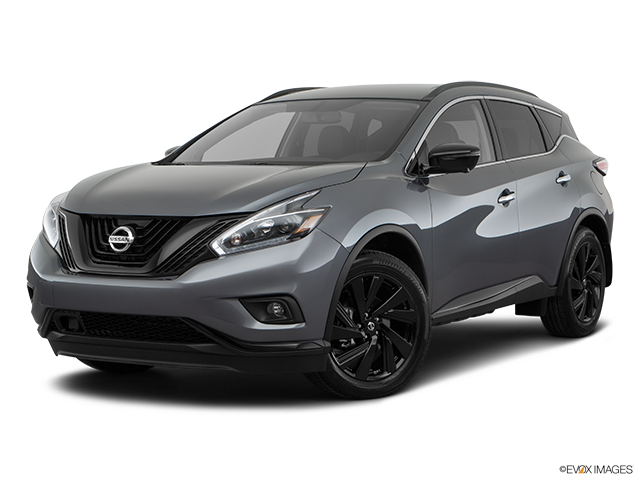 Services Performed
(Combination) – ENGINE OIL – Drain & Refill All Applicable Models
During vehicle inspection found:
ENGINE OIL FILTER – Remove & Replace – All Applicable Models
Rachel V. gave our service a 5 star review on 9/28/2020
2018 Nissan Murano
CRM Mitchell1
2020-09-29T22:02:46+00:00
CRM Mitchell1
2020-09-22T22:02:32+00:00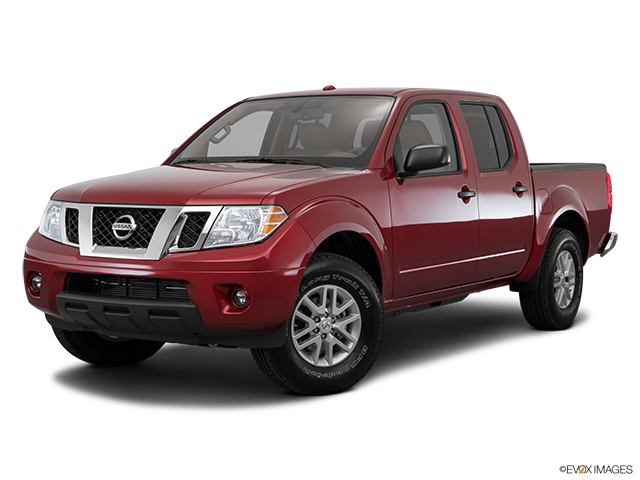 Services Performed
(Combination) – ENGINE OIL – Drain & Refill All Applicable Models
During vehicle inspection found: cabin air filter is dirty, engine air filter is dirty, battery terminal service due to corrosion, serpentine belt by mileage. tire pressure monitoring light is on code C1704 low pressure left front tire pressure in at 35 out at 35.
ENGINE OIL FILTER – Remove & Replace – All Applicable Models
Richard M. gave our service a 5 star review on 9/21/2020
2017 Nissan Frontier
CRM Mitchell1
2020-09-22T22:02:32+00:00
CRM Mitchell1
2017-10-06T16:43:44+00:00
Services Performed
All General Repair and Maintenance
We Service and Repair
Most Nissan Cars and Trucks
CRM Mitchell1
2017-10-06T16:43:44+00:00